National Day Heartland Celebrations
@ North East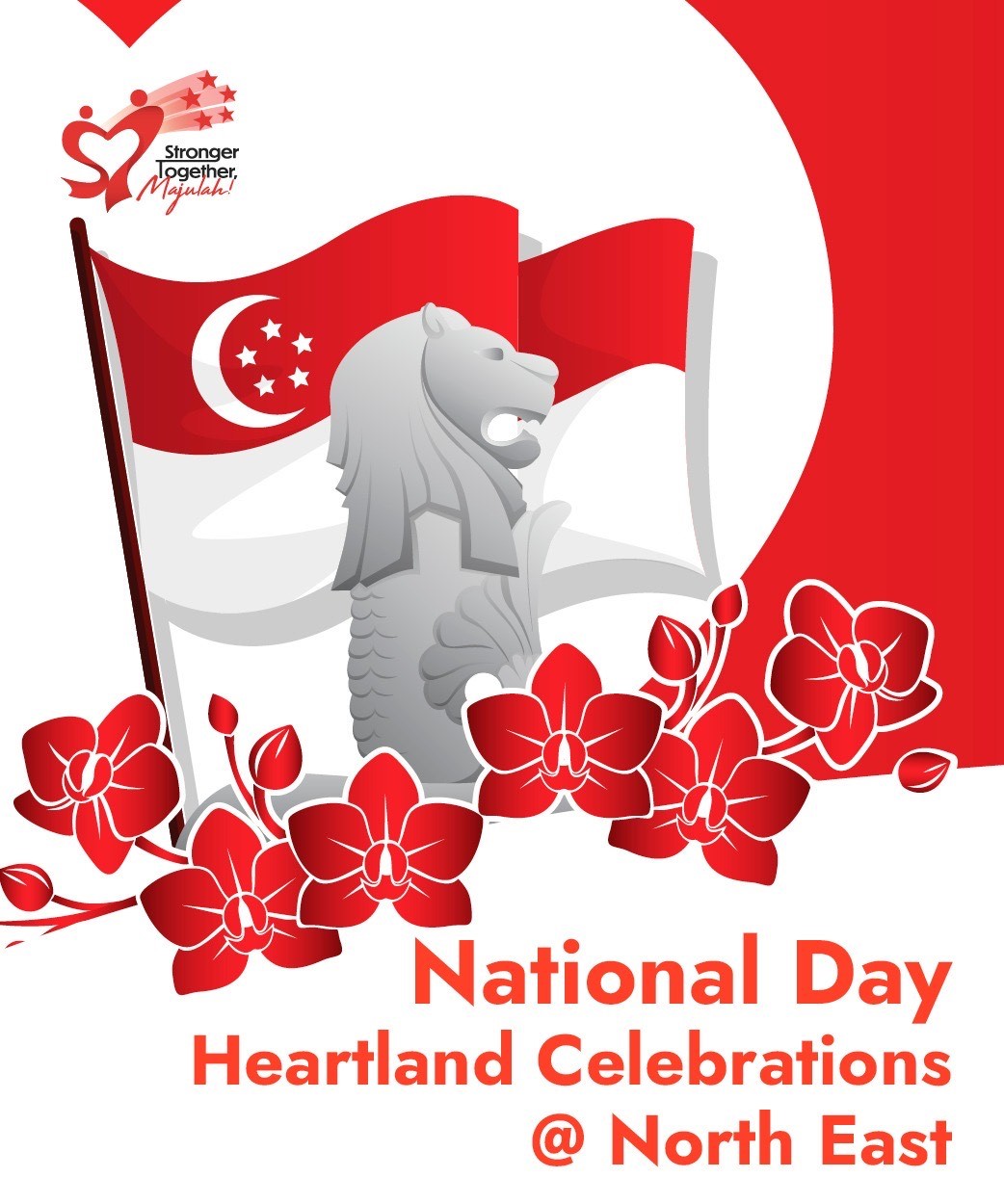 Celebrate Singapore's 57th birthday with us at Punggol Open Field (next to Waterway Point) on 6 August 2022!
Stay tuned for a fun-filled carnival with highlights such as One Heart Concert, special performance by Taufik Batisah, a food street, lots of exciting games and so much more! You can also look forward to a once-in-a-lifetime opportunity to view the SAF and Home Team Vehicles Static Display too! 
Ticket application is available online and at Community Clubs.
Supporting PWIDs with Community Employment Opportunities!
Launched in June as a partnership between North East CDC and The Movement for the Intellectually Disabled of Singapore (MINDS), the Community Employment Programme — Inclusive Employment (CEP-IE) provides job opportunities to persons with intellectual disabilities (PWIDs) in the North East district.

Amongst the 10 PWIDs who are onboard the community gardening and cleaning roles offered is Saravanan, who shares how he finds a great sense of fulfilment in his work.
Read More
Come support local entrepreneurs at the Fresh Start Market!
Visit the Fresh Start Market (online edition) today! Initiated by North East CDC and supported by Singapore Pools, the virtual shopping platform offers a diverse range of goods from local businesses. Cheer on our entrepreneurs as you browse through valuable educational tools, unique gifts and home-baked goods—all at your own time and convenience.

Check Out Now
Explore, Engage and Experience at SkillsFuture Festival @ North East
Over the past weekend, participants at SkillsFuture Festival @ North East discovered over 100 new job roles with 1,000 vacancies within the sustainability industry! To cope with the everchanging employment landscape, participants got to Explore a variety of job opportunities and upskilling programmes that best fit their needs! They have also managed to gain a deeper understanding on the growing green economy by Engaging with industry experts and Experiencing how they can each play their part in the various sustainability efforts!
Redeemed your CDC Vouchers yet? Available for collection by all Singaporean households, the $100 vouchers can be spent at over 16,000 heartland merchants and hawkers islandwide. Look out for shops with the CDC Voucher decal on the front to know where to go, and keep an eye out for our upcoming features of CDC Voucher merchants on our Facebook!

Here are some merchants offering delicious heartland supper food—excellent to explore with both family and friends, do check it out!

Find Out More
Copyright @ 2022 North East Community Development Council, All rights reserved.

You are receiving this email because you have signed up to receive news from North East CDC or People's Association.

If you wish to unsubscribe from this mailing list, please click here.