Celebrating Arts and Inspiring Hope at
Shaping Hearts 2022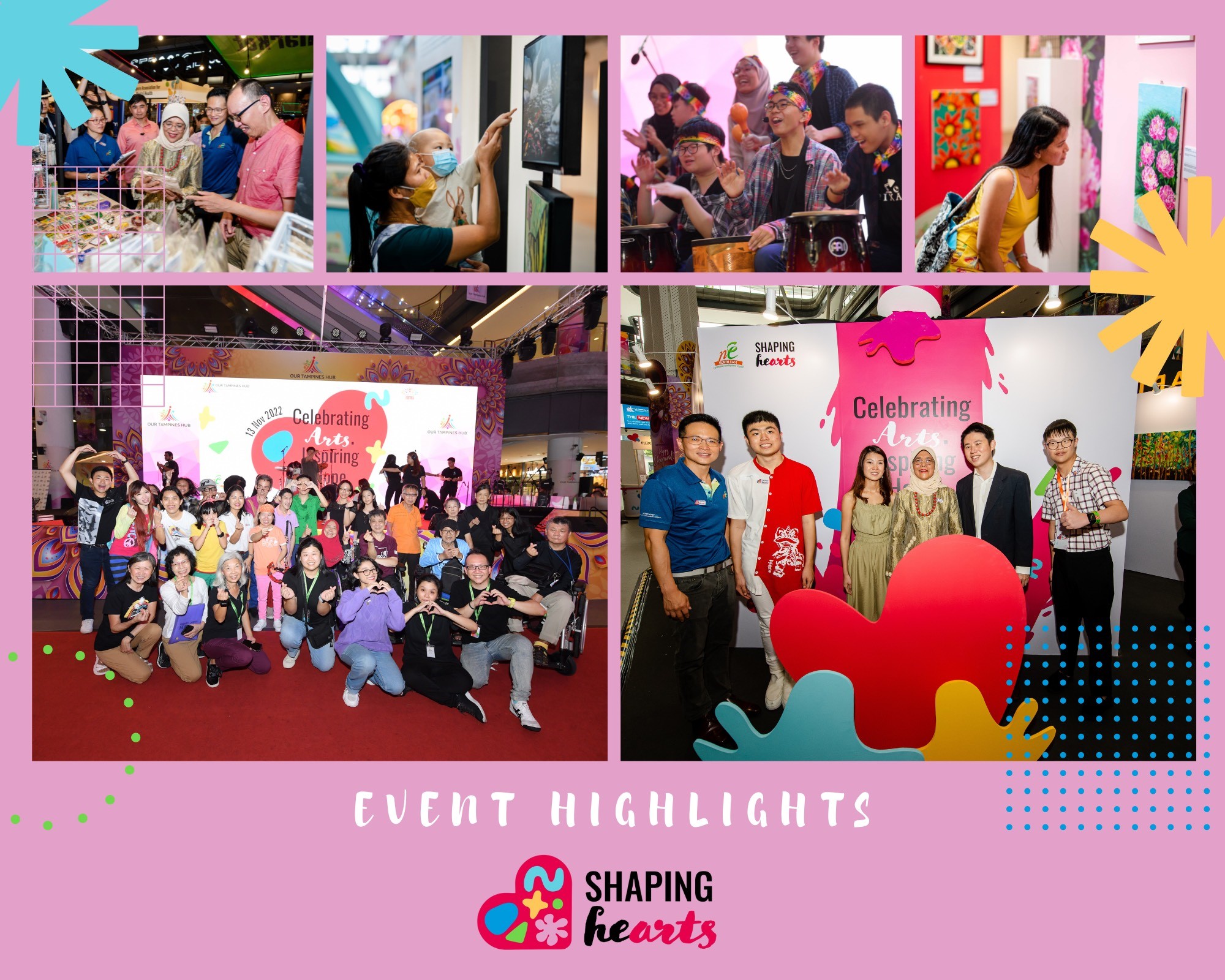 This year's Shaping Hearts took place from 12 to 27 November at Our Tampines Hub and the new integrated hub, One Punggol! Amongst the fun festivities were an art exhibition, an entertaining line-up of performances by our artists with disabilities, a marketplace by the participating social service agencies (SSAs), and a live art auction. With the support from our generous donors, we are delighted to have raised over $672,286 so far! Our heartfelt appreciation to all our Heartists, SSAs, partners, and donors for making this meaningful event possible.
 
If you have missed the art exhibition, fret not! You can still view over 270 masterpieces by more than 150 Heartists on our Shaping Hearts official website. Support inclusive arts by purchasing these one-of-a-kind art pieces, where all proceeds go to our Heartists and their SSAs.
Usher in the festive season with sweet treats by Heart Bakers
Celebrate the end of the year and usher in the new year with some delectable Cranstachio and Cornflake cookies, lovingly baked by our very own Heart Bakers! Your purchase of the cookies goes to support the bakers from low-income families, empowering them with baking skills to kickstart their home-based baking business journey. 
Place your cookie orders here
Distributing over 1,500 pre-school transition starter kits to children in the North East
On 6 November, pre-schoolers from Sengkang GRC gathered at Rivervale Community Club to receive their Pre-school Transition Starter Kits! In collaboration with Zhi Zhen Tan Dao Xue Hui, these starter kits which include schooling essentials like a backpack, water bottle, stationery, and an $80 Popular bookstore voucher, prepare the children as they embark on their primary school journey next year. This initiative also helps to alleviate the financial burden of families in purchasing school necessities for their children.
With these starter kits, we hope that these little ones will be encouraged and ready for their next adventure!
Check it out
Pop-up Grocery @ Tampines Changkat
In collaboration with the American Chamber of Commerce in Singapore (AmCham) and Tampines Changkat, excess produce and kitchenware were distributed to 200 less-privileged households on 12 November! Besides uplifting our community, this meaningful initiative has also enabled us to contribute to sustainability movement by reducing food waste.
 
A huge thank you to AmCham for benefiting our residents as part of its Corporate Community Day, and the U.S. Ambassador to Singapore, H.E. Jonathan Kaplan, for gracing the event!
View photos here
Spend your CDC vouchers on a family picnic
Planning for your next family day out? How about a picnic! Check out our Facebook post to find out how you can use your CDC Vouchers for a day of fun and laughter with your loved ones!
Check it out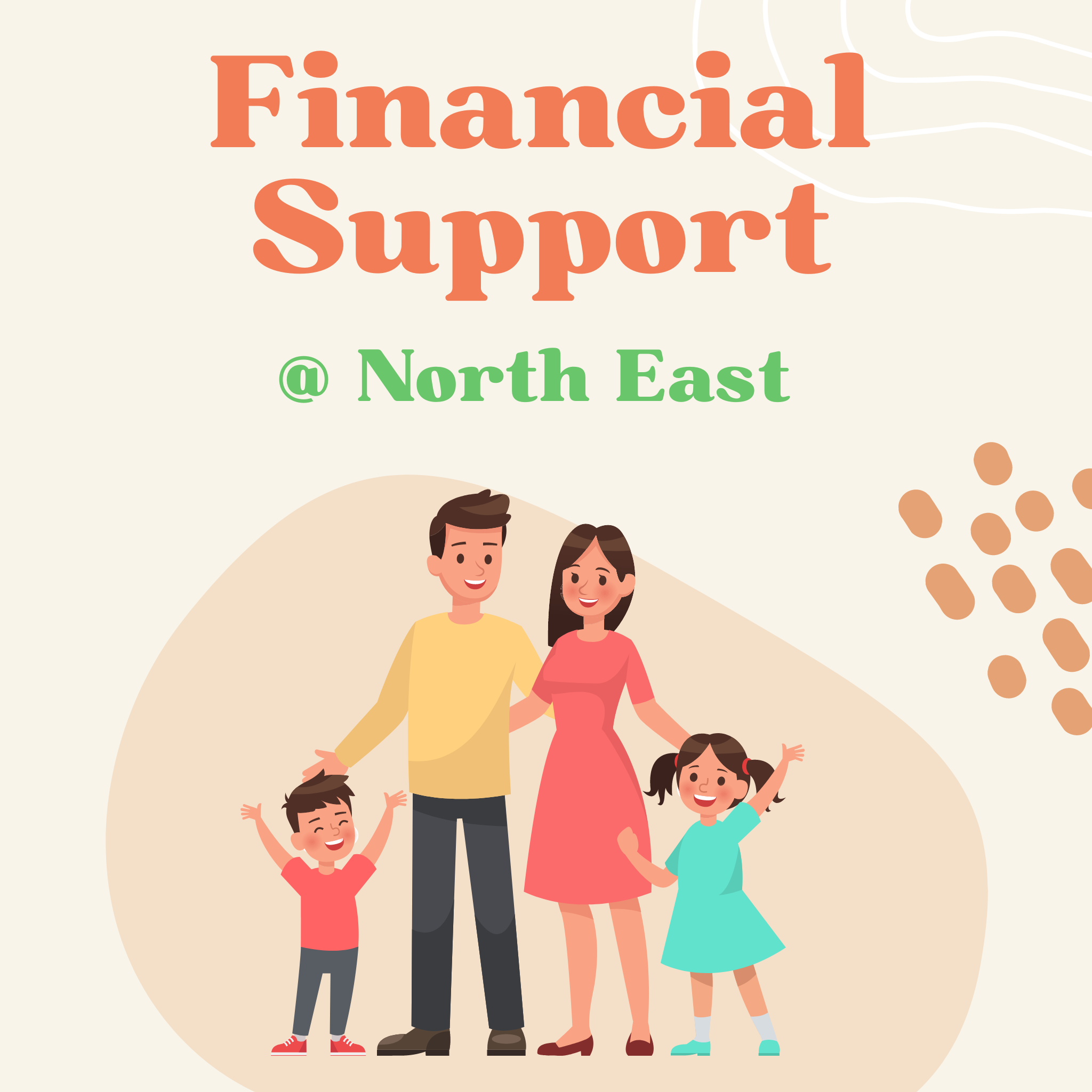 Working hand-in-hand with community and corporate partners, North East CDC provides interim financial and social assistance to residents in need. 
Find out more about our assistance schemes here.
Find out more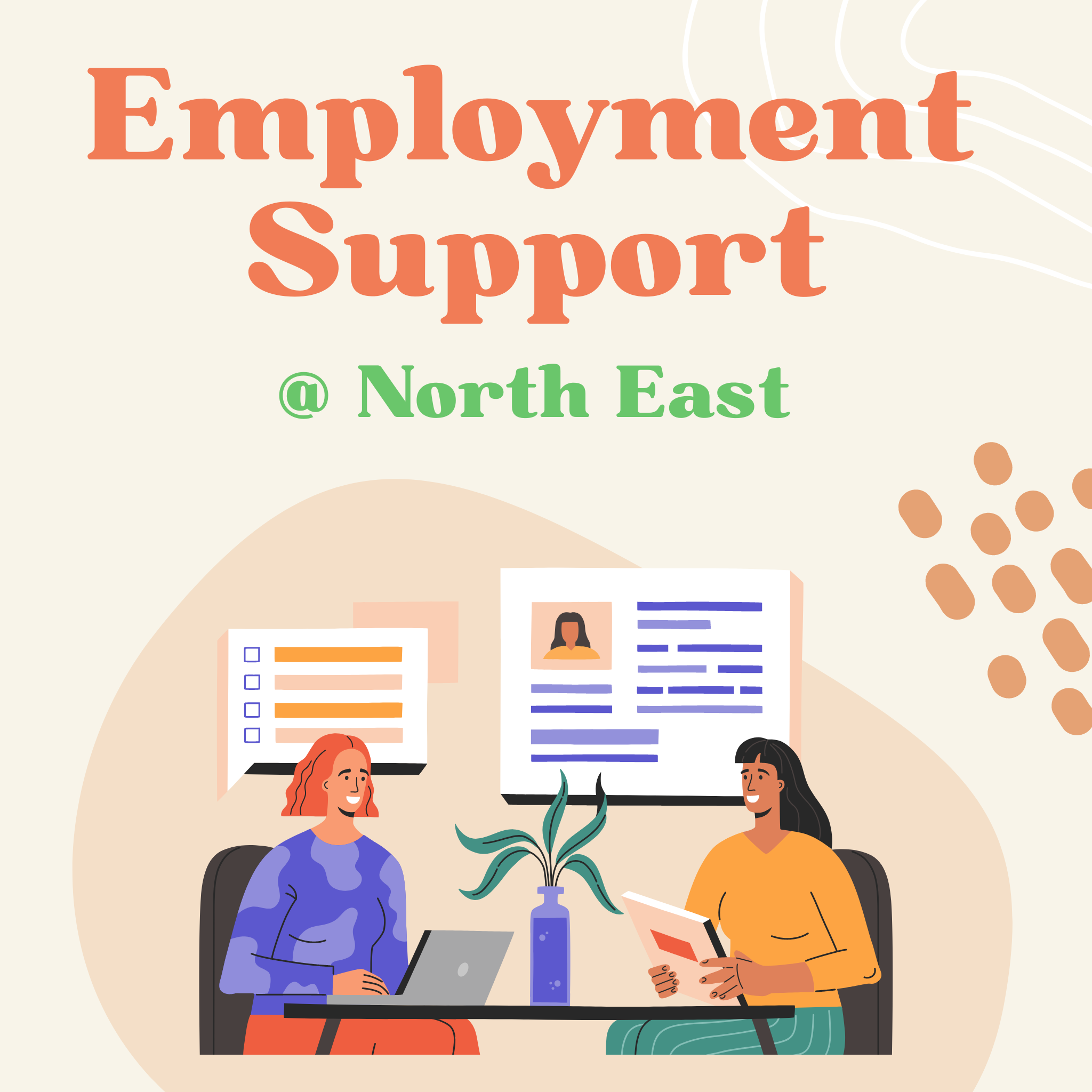 Looking for a job or career advice? North East CDC with our job placement centres, partners Employment & Employability Institute (e2i) and Workforce Singapore (WSG), to bring employment support closer to residents.
Find out more about our employment support here.
Find out more
A variety of job opportunities are also available at our upcoming job fairs.
Check it out
Copyright @ 2022 North East Community Development Council, All rights reserved.

You are receiving this email because you have signed up to receive news from North East CDC or People's Association.

If you wish to unsubscribe from this mailing list, please click here.